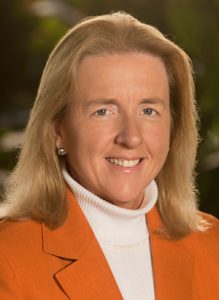 Laurel Junk is excited about what she's doing, almost 10 years after joining Kaiser Permanente and seven years after being named Contracting Professional of the Year by the Journal of Healthcare Contracting in 2012.
She sees the potential for supply chain to play a key role in supporting affordable healthcare to all, improving outcomes, and addressing the tough issues facing some communities, such as a lack of accessible healthcare, scarcity of fresh food, lack of affordable housing, even violence.
"When I arrived here in 2009, I knew the opportunities around supply chain were big," says Junk, senior vice president of enterprise shared services, Kaiser Permanente, Oakland, California. "Reflecting back, I don't think I appreciated how big they were.
"The basics of an efficient supply chain hold for us as they do for any industry, and we have put the fundamentals in place. But today, I see that was just a drop in the bucket of what supply chain can really mean."